14/01/2016
Cameroon Government announces drop in Treatment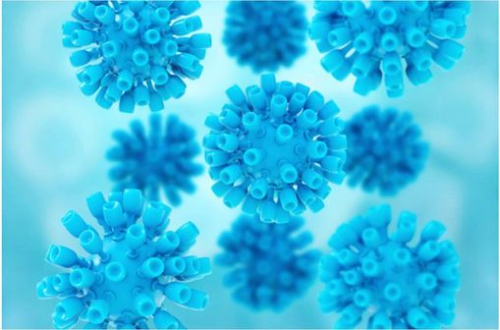 Patients suffering from viral Hepatitis in Cameroon will hence witness a 50-80% decrease in the cost of treatment, Public Health Minister, Andre Mama Fouda has announced.
Speaking at a press conference in Yaounde on Monday 11 January 2016, the Public Health boss said the treatment of Hepatitis 'C' which previously cost FCFA 2,262,000 will hence stand at FCFA 450,000 for genotype 2 and FCFA 1.5million for genotypes 1 and 4.
"For genotypes 1 and 4 of Hepatitis C, the cost of treatment decreases by 50% with a duration of 3months. For genotype 2 of Hepatitis C, the cost of treatment decreases by 80% with duration of 3months," Minister Mama Fouda announced.
The reduction, he said has been made possible through GILEAD laboratory's SOFOSBUVIR molecules now available in Cameroon.
Cameroon is amongst some 91 countries worldwide retained by the laboratory to benefit from a reduction in the purchase of SOFOSBUVIR as part of its "Access to Hepatitis C treatment."
Cameroon is the second country in Africa after Egypt to benefit from the reduction.
"The availability of SOFOSBUVIR ensures a recovery rate of ninety-five percent," the Public Health Minister said.
Minister Mama Fouda announced that measures have been taken to ensure that other countries do not get their supplies from Cameroon.
"The provision of the second and third boxes of SOFOSBUVIR is conditioned by the presentation of the first empty initially provided. This precautionary measure is required by pharmaceutical firms in order to secure the sales of this molecule exclusively designed for the Cameroonian populations," the Public Health boss said.
According to the World Health Organization (WHO), about 170-180 million people (3% of the world population) are infected with the Hepatitis 'C' virus and 6.7%; that is 350million people are infected with Hepatitis 'B' virus.
In sub-Saharan Africa, the prevalence is high and varies according to groups of population at risk and Cameroon is considered by the WHO as one of the most affected countries.
Statistics from a 2011 Demographic and Health Survey (DHS) show a national prevalence rate of 11.9%; that is about 2million people infected with Hepatitis B and 1.03%; about 200,000 people infected with Hepatitis 'C' in the country. For persons aged 50years and above, the prevalence rate for Hepatitis 'C' is about 9%.
Experts say the disease is often unnoticed due to the specific nature of symptoms. The diagnosis of chronic viral hepatitis is often done during a health check-up, blood donation or through the discovery of ascites complications on portal hypertension, digestive haemorrhages, advanced liver cancer, or other extra intestinal complications.
"The eradication of this pandemic is becoming a mid-term reality," the Public Health boss reassured.
Commentators however say the drop is still very insignificant as very few Cameroonians can afford to treat themselves for FCFA 450.000 within three months.
By Ndi Eugene Ndi (Eden Newspaper)
West African Surgeons To Carry Out Vast Surgical Operations In Cameroon
The 56th annual conference of the West African College of Surgeons (WACS) will hold in Cameroon from February 14-28, 2016 with one of the highlights being free surgical operation of some 400 patients with surgical problems.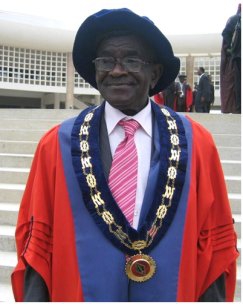 The president of the college, Nigerian born Prof Akinyinka O. Omigbodun was in the country for a three day pre-conference visit in which he met with members of the local organizing committee headed by Prof Fru Angwafor III, also Managing Director of the Yaounde Gynaco-Obstetric and Pediatric hospital.
"We are also mounting an outreach activity; a surgical outreach where patients who have surgical problems will actually be treated free of charge during the period immediately leading up to the conference," the WACS president told journalists in Yaounde on Sunday.
Prof Akinyinka was accompanied to Cameroon by a delegation comprising the immediate past president of the college.
According to Prof Akinyinka, surgeons from other parts of the world; who are not member countries of the 18 mandate region and non-fellows of the sub region will join WACS fellows to deliver surgical services to the people of Cameroon.
Sustainable Development Goals
"Apart from the 18 countries that are in the mandate region of the West African College of Surgeons, we have colleagues who are coming from other parts of the world from the United Kingdom, France, the United States, Canada and even as far as Australia," he explained.
Discussions during the two weeks conference will center on the role of surgeons in fostering the accomplishment of the Sustainable Development Goals (SDGs).
"We want to key in on this new initiative to make life better for our people, to bring development to our own part of the world and we want to look at the various issues that link the practice of the various surgical disciplines towards the accomplishment of those goals," Prof Akinyinka said.
It will be the 4th time Cameroon will be hosting the annual conference of the West African College of Surgeons and according to the president, the college has an emotional attachment to Cameroon.
Prof Victor Anomah Ngu
"One of the founding fathers of our college, the late Prof Victor Anomah Ngu is from Cameroon here and he was actually the first protagonist of the idea of starting the association of surgeons of West Africa, the organization that eventually became the West African College of Surgeons."
The late Prof Victor Anomah Ngu was a researcher, one time minister of Public Health. Before his demise, he became famous after concocting VANHIVAX, a vaccine he affirmed was a cure to HIV/AIDS.
The West African College of Surgeons (WACS) was created in 1960 as an association of surgeons practicing in West Africa. With just 15 member countries at inception, the association that metamorphosed into a college in 1973 today counts 18 member states; Benin Republic, Burkina-Faso, Cameroon, Cote d'Ivoire, Gambia, Ghana, Guinea, Mali, Liberia, Mauritania, Niger, Nigeria, Senegal, Sierra Leone, Togo, Gabon, RDC, and Guinée Bissau.
By Ndi Eugene Ndi (Eden Newspaper)
15/10/2015
La jeunesse au centre des préoccupations
Leg : Les jeunes doivent être mieux sensibilisés sur l'activité sexuelle
Selon les experts réunis le week-end dernier à Yaoundé, les jeunes font face au défi de son accès au moment où persistent de nombreuses menaces.
Au rang des maux qui minent la santé de la reproduction des jeunes au Cameroun, figurent les avortements auxquels s'ajoute la prise en charge de l'infection à VIH. Afin de palier à ces problèmes, les experts des ministères de la santé, de la promotion de la femme et de la famille, de la jeunesse et de l'éducation civique, de la communication, des finances et de l'économie, de la planification et de l'aménagement du territoire étaient réunis le 29 Août 2015 aux côtés du Cameroon national association for family welfare (Camnafaw).
L'objectif de cette assise était au finish d'«assurer au plus grand nombre de personnes l'accès aux services de la santé et aux droits sexuels et reproductifs (Sdsr) ». Comme l'a reconnu le président du bureau exécutif national de l'organisation non gouvernementale (Ong) associée aux organismes internationaux, ces assises se situent dans « une société camerounaise où chaque individu opère des choix informés dans un environnement favorable à la Sdsr ».
Toutefois, les barrières socioculturelles et juridiques, de même que financières demeurent, notamment pour l'année 2015, a précisé le président du bureau national de Camnafaw. Par ailleurs, la onzième assemblée générale nationale ordinaire des membres de l'Ong a été l'occasion de revenir sur l'urgence de l'extension et de la diversification de l'offre des services en santé de la reproduction (Ssr) intégrés de qualité qui tient compte du respect des droits et de la spécificité des groupes vulnérables. Il en va de même de la participation et le développement du leadership des jeunes en matière de santé de la reproduction grâce à l'implication de toutes les institutions.
Mobilisations tout azimut
Seulement pour l'année 2016, les prévisions s'annoncent en baisse au niveau de la communication interpersonnelle (Cip) qui pourrait se situer autour de19%. Aussi, le rapport présenté le week-end dernier a porté sur les orientations stratégiques effectuées et les réalisations pour la période de juillet 2014 Août 2015. En guise de solutions, les travaux à huis clos ont ainsi débouché sur des recommandations qui permettront d'affronter les défis qui attendent les jeunes afin de faire face aux menaces qui entravent l'initiative en faveur de la santé de la reproduction au niveau de la jeunesse. De fait, en matière de leadership et de gouvernance, la participation des jeunes est attendue, tout comme en termes de plaidoyer, un accent doit être mis sur une mobilisation en matière de ressources. En ce qui concerne la promotion des services de qualité, il s'agira aussi d'améliorer l'accessibilité tant géographie que financière des groupes les plus vulnérables et mettre un accent sur la communication avec les bailleurs de fonds.
Hervé Ndombong
Sources : Emergence No 574 du 31 Août 2015)